In the past few seasons, we have seen some monumental collapses at title winning football clubs. Last season it was Leicester, the season before it was Chelsea. In both occasions it could hardly be blamed on the manager for losing the plot, as both Ranieri of Leicester and Mourinho of Chelsea had kept the same winning mentality running at the clubs into the next season.
Image from Goal.com of Ranieri looking dejected
Given that point, does it merely prove that player power is far too much now?
Leicester City football club are certainly a football club that likes a bit of drama. After being relegated to League One in 2008, they quickly gained Promotion the following season to the Championship, and for 5 years were regularly involved in the Play-offs for the Premier League, including the exciting 2013 Play-off  semi-final against Watford. This match is famous for Anthony Knockaert missing a late penalty with the scores at 2-2 on aggregate, which in turn led to a Watford counter-attack provided by Almunia, which led to Troy Deeney breaking Foxes hearts. But the year later they gained promotion to the Premier League, the following season they narrowly avoided relegation with seven wins in their final 9 league games, and of course last year, as we all know, they won the league.
Gif from 101 great goals of that Deeney goal
Last season certainly wasn't any different: Claudio Ranieri, a man who should have been cemented in safety at Leicester no matter what after winning the Premier League was replaced with assistant Craig Shakespeare at the helm.
With seemingly no Fuchs being given by the team, why was last season so poor?
Image from the Daily Mail of Fuchs
The first argument will be that last season was a complete one off: a fluke. None of the other teams really seemed to be trying as hard as they should have been, with Manchester United, Manchester City, Chelsea and Liverpool being very disappointing and not taking their usual places as the best teams in the country. Instead, it was a season which saw Leicester and Tottenham battle it out for the top 2, though Spurs did in the end drop off to 3rd, and Arsenal broke tradition and finished 2nd. Leicester seemed to conjure up a team spirit not seen since Nigel Clough's Nottingham Forest team of the 70's and 80's, and the Blackburn side of 94/95. Players like Wes Morgan, Jamie Vardy, Danny Drinkwater, Riyad Mahrez all made the jump up from average to stars, and their team spirit and fans carried them over the line to their title. That and N'golo Kante, who seemed to play everywhere on the pitch. He bossed the midfield, and made these players go from average Championship standard to stars due to his hard work (something we are now seeing at Chelsea, where the side are top). It was these players and their winning mentality which helped claw them to the top and make history.
Image from the Sun, of Kante who won the league with 2 different clubs 2 years in a row
Then once Kante was sold, and big price tags were being put on players, it would seem their heads have been turned. Jamie Vardy was offered big money to turn to Arsenal, where he would have no doubt been a bit-part player, and not been the big fish in the small pond like he was at Leicester. Mahrez too was linked to the big sides: Barcelona, Real Madrid, Arsenal, Chelsea and so on, yet no move materialised. Unlike their colleague Kante, they chose to stick to their guns, in the hope they could continue to make history.
In reality, the Foxes should have sold these players, taken the money, and buy well. Instead, the big price tags and promise of big moves have turned the heads of Vardy and Mahrez, who have in no way replicated last season's form. Vardy has now been found out for what he is: just a fast player, who can finish but spends more time mouthing off to other players and the referees. Juan Mata's sliding tackle of Vardy at the weekend which brought Vardy back down with a bang very much sums up his career at the moment. Mahrez meanwhile has done nothing since winning the African Player of the year award, and is looking more like the player he did when he first joined Leicester: out of his depth, and only at an average level. Had he moved on, who knows how he might have been playing this season.
Should the finger be pointed at Ranieri? He seemingly made the mistake David Moyes did when he moved to Manchester United and Jose Mourinho made at Chelsea last season: Believing that the team which just won the Premier League was good enough to win it in the next season, with no changes whatsoever. Ranieri is famously known as the tinkerman, for once didn't tinker. His Leicester team won the league due to making few changes, but they really needed to buy well given their involvement in the Champions League. Instead he bought players with no Premier League experience, squad players. He also didn't replace Kante, who quite clearly had a great effect on his team was not replaced by a good player. Instead, Wes Morgan and Rob Huth now look the average players they were before they won the league. By not buying correctly, Leicester have missed out.
Image from the BBC of the Guilty party- slackers
Lastly there is the point which many will disagree with, but what if the Premier League was fixed? We all know that FIFA has been in trouble for taking payments under the table, and a lot of UEFA Champions League draws are predicted down to a tee: it is predictable, something highlighted through Leicester getting such an easy passage through to the Last 16. Could the Premier League have jumped on the bandwagon of being scripted? Commentators often say this was scripted, so could it really be true? Bear in mind that the season before, Chelsea won the league early on and overall it was a pretty boring season bar Leicester's great escape and Nigel Pearson's ostrich rant. Is it really too hard to imagine that, in order to gain more interest and revenue, the Premier League paid off for Leicester to win the league? As fans we can seriously hope not, but in this day and age, anything is possible.
One thing for certain though, there is never a dull moment for Leicester fans. They are the heart and soul of the club, and their Premier League win will definitely go down in history as the biggest shock. It certainly won't be replicated again for a while, and true Leicester fans know, that that was as good as it gets. Anything that happens from now on is just a bonus, but the true history was winning the league!
Image from the Express of Jose's second reign at Chelsea
A similar scenario played out at Chelsea, as players Costa and Hazard completely downed tools for Jose Mourinho and showed a complete lack of respect towards him. Players such as Gary Cahill, John Terry, Branislav Ivanovic and more, all long-term stalwarts of the club lacked consistency and didn't use their experience to take hold of the slip the club were in. Instead, Mourinho took the blame, was sacked and is now managing Manchester United. It's of no coincidence that Chelsea won the league last season, as they still had the title winning team, which just goes to show you that player power is now far too big on the league.
With reports that players such as Lionel Messi dictates to Barcelona who the club should sign, should football seriously think about clamping down on what could be a very dangerous situation on clubs, or will it just continue?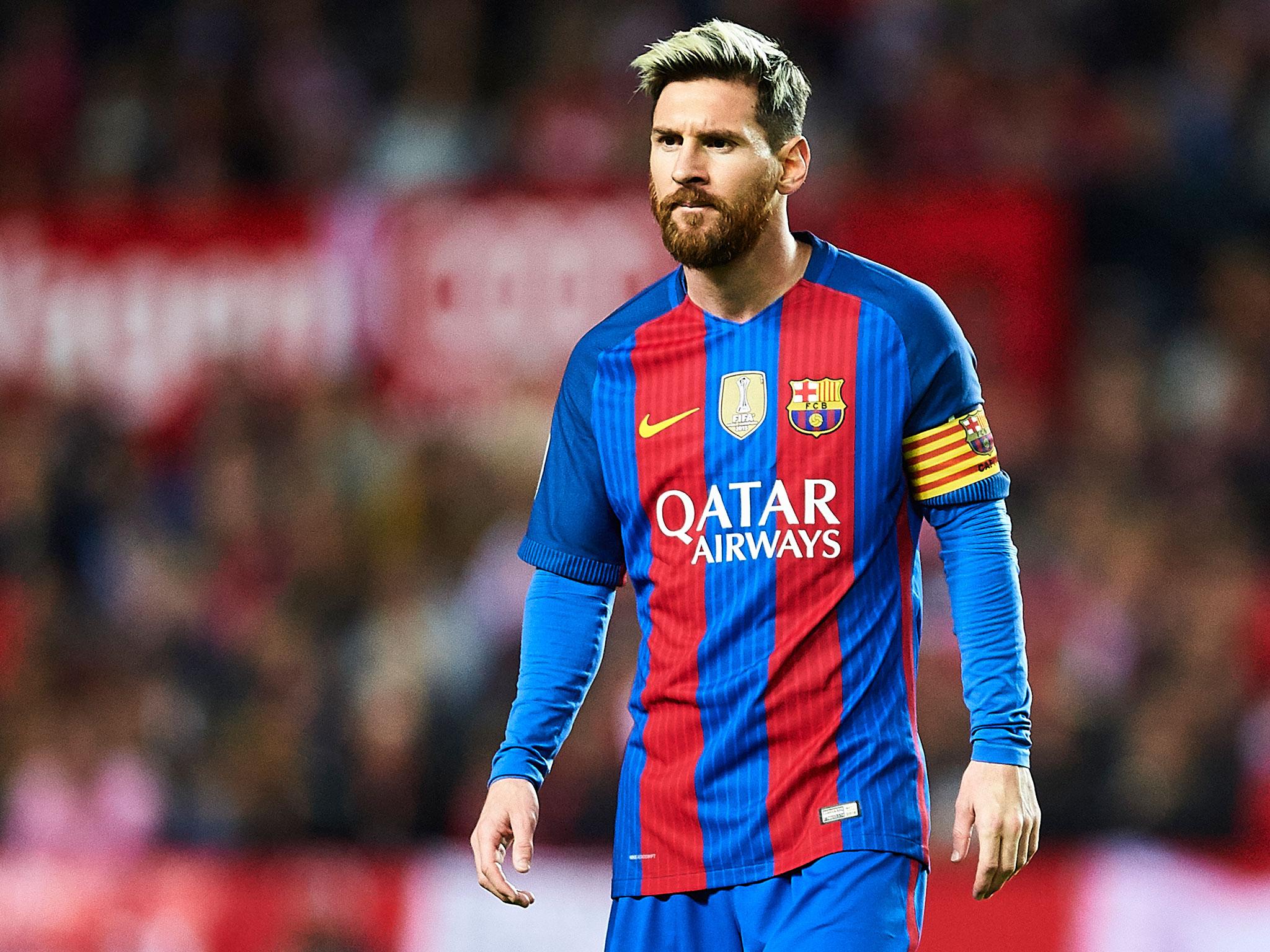 Image of Messi from the Independent- a man with too much power?
One thing for certain, it is a very worrying time for managers knowing that their players could control their futures, and only the manager and not the player will get the sack for being bad.